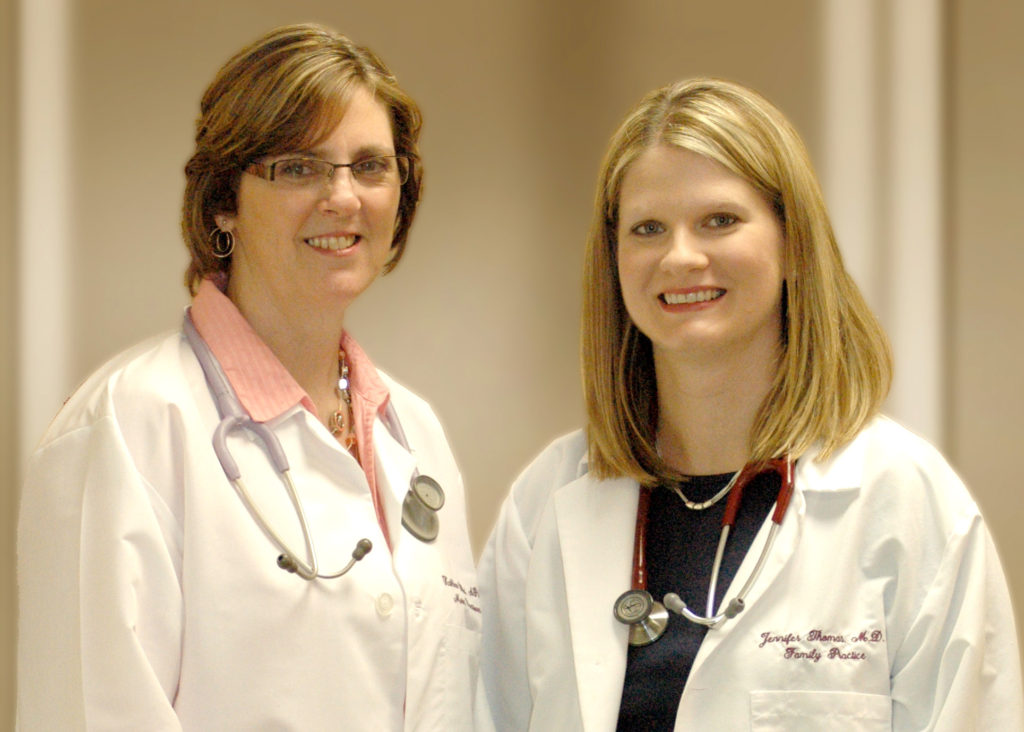 Family Medicine Physician Dr. Jennifer Thomas and Family Nurse Practitioner Kathy Ulivi deliver quality, compassionate care at the Gardner Healthcare Center of Morris Hospital. Services include primary care for the entire family, integrated behavioral health, same-day appointments, on-site blood draws, blood pressure screenings, immunizations, physicals, ePrescribing, and more. For an appointment, call 815.237.0413.
LOCATION:
Gardner Healthcare Center of Morris Hospital
409 N. Route 53, Gardner, IL 60424
OFFICE HOURS:
Mondays: 7 a.m. – 5 p.m.
Tuesdays: 7 a.m. – 5 p.m.
Thursdays: 7:30 a.m. – 6 p.m.
Fridays: 7 a.m. – 5 p.m.
Weekends: Visit our Urgent Care Centers
Dr. Jennifer Thomas, MD, FASAM is a board-certified physician in family medicine and addiction medicine and currently serves as Medical Director of Integrated Behavioral Health at Morris Hospital.  She completed her medical degree at SIU School of Medicine in Springfield, IL in 2007, and completed her family medicine residency at Hinsdale Hospital outside Chicago in 2010.
Dr. Thomas completed the University of California Irvine Train New Trainers Primary Care Psychiatry Fellowship in 2018.  As a leader in developing partnerships between academic research settings and community-based providers, Dr. Thomas works closely with the University of Washington AIMS Center.  Dr. Thomas serves as Project Lead for Morris Hospital's partnership with the AIMS Center's NIMH-sponsored research study CHAMP: Collaborating to Heal Addiction and Mental Health in Primary Care.  As an advocate for increasing access to medication for Opioid Use Disorder, particularly in rural settings, Dr. Thomas was part of an inaugural cohort of 5 IL physicians in 2021 supported by ISAM to become board certified in addiction medicine through the ABPM Practice Pathway.
Dr. Thomas is currently accepting patients with primary care psychiatry and/or addiction concerns.
Dr. Thomas also sees patients at the Braidwood Healthcare Center of Morris Hospital. To schedule an appointment with Dr. Thomas, call 815.458.2532 (Braidwood) or 815.237.0413 (Gardner).
DR. THOMAS' HOURS:
Monday: 8:30 a.m.-5 p.m. (Braidwood)
Thursday: 8 a.m.-4:30 p.m. (Gardner)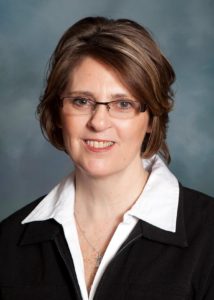 As a family nurse practitioner, Kathy Ulivi is qualified to serve as the primary healthcare provider for patients of all ages. She encourages her patients to participate with her in developing their plan of care, encompassing all aspects of physical, emotional and spiritual well being.
Kathy received her Master's of Nursing -Family Nurse Practitioner degree from Olivet Nazarene University. She also holds of Master's of Nursing in Education from Lewis University. In addition, Kathy is a certified diabetic educator, an oncology certified nurse, and she is board certified in pain management. She also has an interest in integrated behavioral health.
Kathy enjoys spending time with family and friends, teaching, reading and volunteering.
Kathy also sees patients at the Dwight Healthcare Center of Morris Hospital. To schedule an appointment with Kathy, call 815.584.3291 (Dwight) or  815.237.0413 (Gardner).
KATHY'S HOURS:
Monday: 7 a.m. – 5 p.m. (Gardner)
Tuesday: 7 a.m. – 5 p.m. (Gardner)
Thursday: 7 a.m. – 5 p.m. (Dwight)
Friday: 7 a.m. – 5 p.m. (Gardner)