ATTENTION: Morris Hospital is working to consolidate its two Dwight offices to one location by the beginning of 2019. As result, the Dwight Healthcare Center at 101 S. Prairie Ave. will temporarily close on Oct. 11 for the remainder of the year to allow for the expansion and renovation of the office building and parking lot. Until that project is completed, all providers in Dwight will see patients at the 103 S. John St. office. CLICK HERE FOR DETAILS!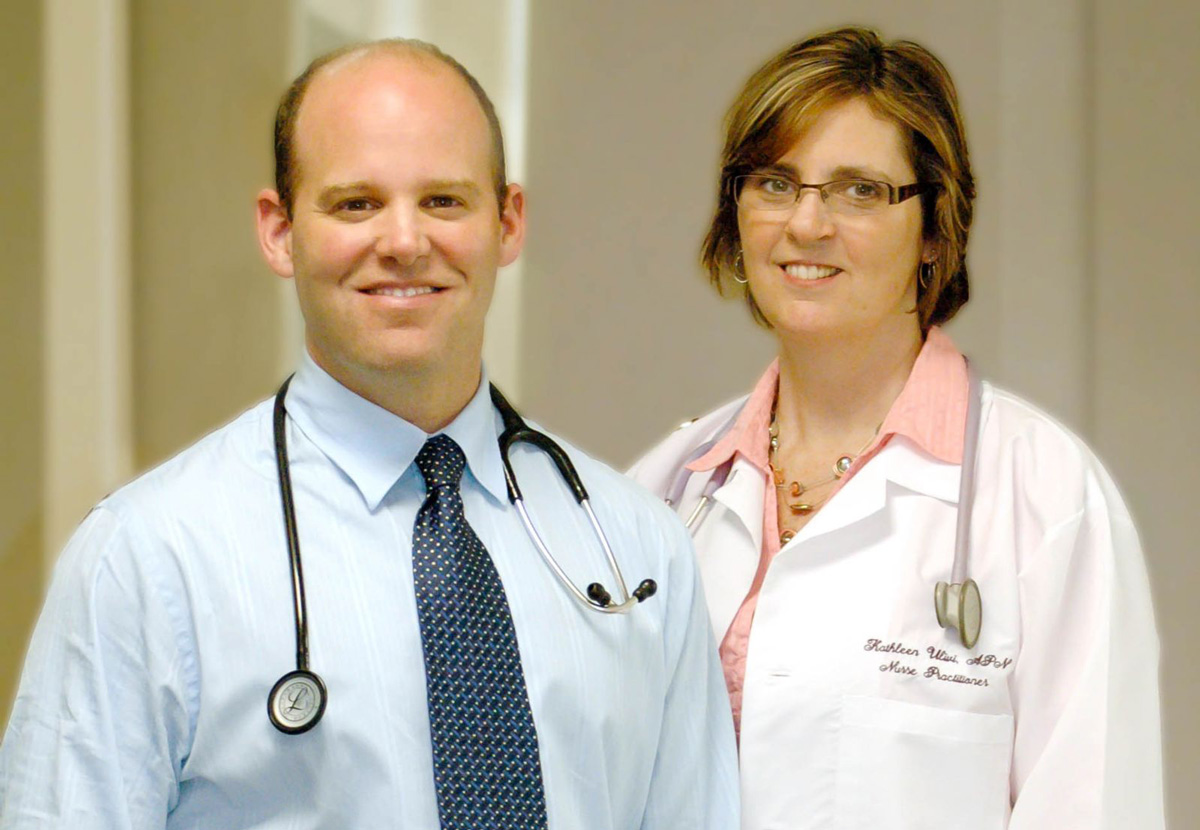 Your family is your world. That's why providing compassionate quality care means the world to us. Family Medicine Physicians Dr. Mark Passerman, Dr. Jaynee Pendergast, Nurse Practitioner Kathy Ulivi and Cardiologist Dr. Athar Saeed practice at the Dwight Healthcare Center of Morris Hospital at 101 S. Prairie Ave. Services include care for the entire family, same-day appointments, on-site blood draws, blood pressure screenings, immunizations, physicals, ePrescribing, and more. For an appointment with Dr. Passerman, Kathy UIivi or Dr. Saeed, call 815.584.3291.
SERVICES:
Family Medicine: Dr. Mark Passerman; Dr. Jaynee Pendergast; Kathy Ulivi, F.N.P.-B.C.
Cardiology: Dr. Athar Saeed
LOCATION:
101 S. Prairie Ave.
Dwight, IL 60420
PHONE NUMBER:
To schedule an appointment, call 815.584.3291
OFFICE HOURS:
Mondays: 8 a.m. – 7 p.m.
Tuesdays: 7 a.m. – 5 p.m.
Wednesdays: 9 a.m. – 1 p.m.
Thursdays: 7 a.m. – 5 p.m.
Fridays: 9 a.m. – 12:30 p.m.
Weekends: Visit our Immediate Care Centers
PREPARING FOR YOUR APPOINTMENT
For your convenience, we suggest that you download and complete our Healthcare Centers – General Patient Registration Form before coming in for your office visit.
FOR MEDICARE BENEFICIARIES
Your provider is committed to delivering the best possible coordination of your care by participating in an Accountable Care Organization (ACO).  A care coordinator may get involved in your care to help improve communication between your healthcare providers. Please visit our Accountable Care Organization (ACO) webpage to learn more.