Dwight, Gardner Healthcare Centers Respond To COVID-19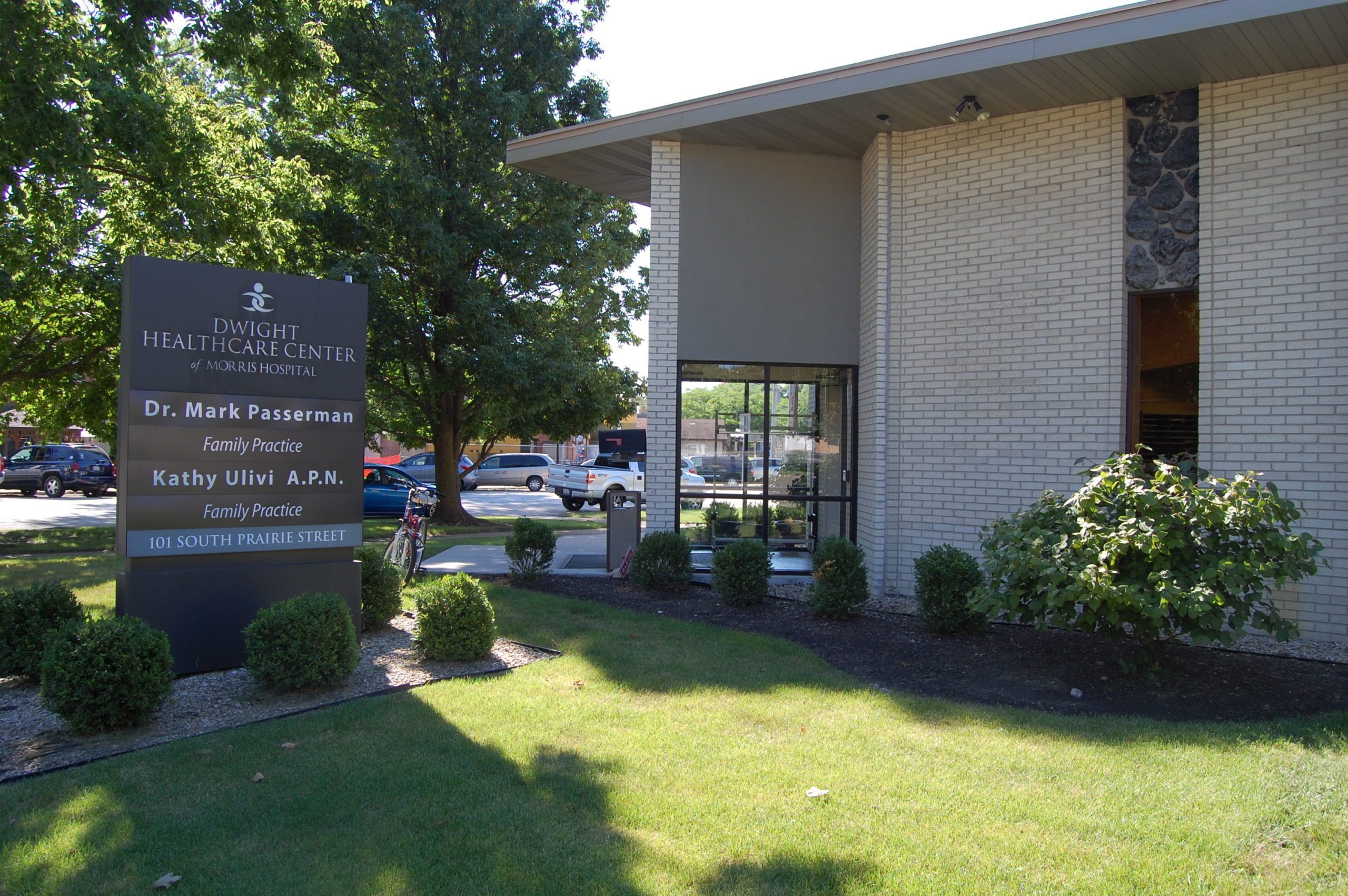 April 20, 2020, MORRIS, IL – In response to the COVID-19 pandemic, Morris Hospital & Healthcare Centers has implemented temporary changes at its healthcare centers in Dwight and Gardner.
The Dwight Healthcare Center of Morris Hospital, 101 S. Prairie Ave., remains open for patient care, while the Gardner Healthcare Center of Morris Hospital has temporarily consolidated with other locations until May 31 in order to conserve healthcare resources. The two Gardner Healthcare Center providers are available to see patients at these alternate locations: Kathy Ulivi, nurse practitioner, is available at the Dwight Healthcare Center; Dr. Jennifer Thomas is available at the Braidwood Healthcare Center of Morris Hospital.
Anyone whose appointment is impacted by the office consolidation will be notified by phone. Patients can still call the provider's office at the usual phone number.
Board-certified family medicine physicians Dr. Mark Passerman and Dr. Jaynee Pendergast and board-certified cardiologist Dr. Athar Saeed are still caring for patients as scheduled at the Dwight Healthcare Center of Morris Hospital. Providers are available 5 days a week.
Providers at all locations are now offering appointments via video conferencing, along with face-to-face visits in the office. When patients call to schedule an appointment, a representative will discuss the best option for the individual patient.
For video appointments, patients are virtually connected with their provider through the Cisco WebEx Video Conference app. WebEx is a HIPAA verified program that has security features assuring patient information is always safe. Visit www.morrishospital.org/telemedicine for further information about our video appointments.
Patients with symptoms of respiratory illness such as fever, cough, shortness of breath, sore throat, muscle aches or runny nose are still asked to call the office prior to coming in, even if an appointment is already scheduled. Clinical staff will provide instructions in order to assure safety of all staff and patients.
Serving patients at 25 locations, Morris Hospital & Healthcare Centers includes the 89-bed Morris Hospital, as well as physician offices in Braidwood, Channahon, Diamond-Coal City, Dwight, Gardner, Marseilles, Mazon, Minooka, Morris, Newark, Ottawa, Seneca and Yorkville. The growing number of physician practices in the Morris Hospital & Healthcare Centers network includes specialists in allergy-immunology, cardiology, endocrinology, family medicine, infectious disease, general surgery, internal medicine, neurology, obstetrics & gynecology, pediatrics, sleep medicine and rheumatology. For more information, visit morrishospital.org/hcc.
###