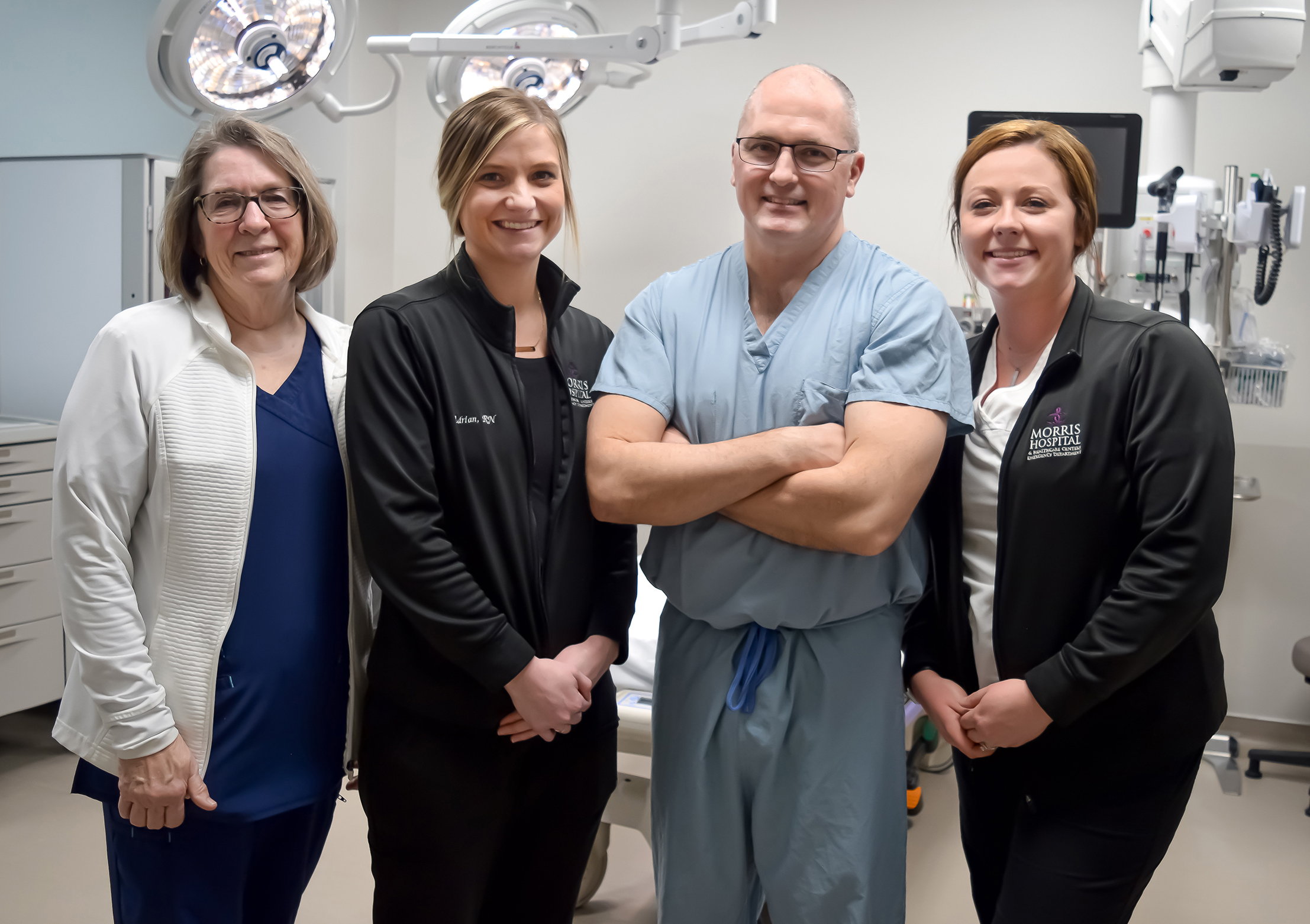 Thank you for your interest in employment opportunities with Morris Hospital & Healthcare Centers! We encourage you to browse through our current job opportunities and explore our rewarding career opportunities. Our application tracking system features a user-friendly and convenient method of applying for open employment opportunities online. Once you've registered, you can also check the status of your submitted application online.
As a healthcare provider, the safety of our employees, patients and communities is our highest priority. Effective November 15, 2021, all new employees are required to provide documented proof of the COVID-19 vaccine within three days of accepting an employment offer.
In addition to the COVID-19 vaccine, all employment offers are contingent upon successful completion of the following:
Professional reference checks
Criminal background check
Pre-placement physical
Drug screening
Proof of immunization within three days of accepting offer (COVID-19, measles, mumps, rubella, and varicella). After submitting an employment application, you should locate your immunization records so you are prepared in the event an employment offer is extended.
QUESTIONS?
For questions about the application process, please visit the FAQ about the process. For additional questions, please call our Human Resources department at 815-705-7016.
For physicians interested in practice opportunities with Morris Hospital & Healthcare Centers, please visit our Physician & Advanced Practice Professional Careers page or call Physician Recruiter Jennifer Goodwin at 815-705-1470 or email jgoodwin@morrishospital.org for more information.
Morris Hospital is an equal opportunity employer.